Project 13-08-06040
INFORMATION
SPONSORS

RUSSIA SIBERIA
SECTION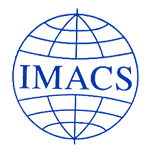 INVITED SESSIONS
Please submit a contribution via the official conference manuscript management system http://ifac.papercept.net by use of the link "Submit a contribution to MIM 2013".
Papers submitted to an invited session, are those that focus on the topics of an announced Invited Session (authors auto decide). For a submission of this type, please use the "invited paper" option in the submission system, and the code of the corresponding Session.

Regular papers and those submitted to invited sessions are considered in the same manner during the peer review process which is independent from the organizers of the sessions.

Indeed, the invited sessions are organized to enhance some particulars topics. These sessions are open to any participant (not limited to only those already invited by the session chairman).

Note: we encourage submission to the invited sessions, if the topic of your paper corresponds to the call for papers of these sessions.

To submit a paper to a session below, please select "Invited papers" under the submission procedure, and indicate the alpha-numerical code of the invited session (marked in bold gold) to which you intend to submit your paper. If a session has not an alpha-numerical code yet, one should just wait until it appears. By submission deadline, all the alpha-numerical codes will appear.



Current List of Invited Sessions

AUTOMOTIVE MANUFACTURING & SUPPLY CHAIN MANAGEMENT qqijc

| | |
| --- | --- |
| | Chairs: Prof. Dr. Alexandre Dolgui, École Nationale Supérieure des Mines de Saint-Etienne, France; Dr. Oleg Gusikhin, Ford Research & Advanced Engineering, USA; Mr. Sergey Gaisin, Ford-Sollers, Russia |
| | Call for Papers for the Session |

ADVANCED CONTROL OF COMPLEX DYNAMICAL PLANTS 15mq7

| | |
| --- | --- |
| | Chair: Prof. Yuri V. Mitrishkin, V.A. Trapeznikov Institute of Control Sciences of Russian Academy of Sciences, Moscow, Russia |
| | Call for Papers for the Session |

REVERSE SUPPLY CHAINS wy346

| | |
| --- | --- |
| | Chairs: Dr. Olga Battaïa, École Nationale Supérieure des Mines de Saint-Etienne, Saint-Etienne, France; Dr. Surendra M. Gupta, P.E., Northeastern University, Boston, USA |
| | Call for Papers for the Session |

COORDINATED LOGISTICS AND SUPPLY CHAIN OPTIMIZATION xetw5

| | |
| --- | --- |
| | Chairs: Prof. Dr. Dmitry Ivanov, Berlin School of Economics and Law, Germany; Prof. Dr. Alexandre Dolgui, École Nationale Supérieure des Mines de Saint-Etienne, France; PD Dr. Jörn Schönberger, University of Bremen, Germany; Prof. Dr. Herbert Kopfer, University of Bremen, Germany |
| | Call for Papers for the Session |

SUPPLY NETWORK OPTIMIZATION AND CONTROL 4t219

| | |
| --- | --- |
| | Chairs: Prof. Dr. Dmitry Ivanov, Berlin School of Economics and Law, Germany; Prof. Dr. Bopaya Bidanda, University of Pittsburgh, USA; Prof. Dr. Richard Hartl, University of Vienna, Austria; Prof. Dr. Boris Sokolov, St. Petersburg Institute for Informatics and Automation of the Russian Academy of Sciences, Russia |
| | Call for Papers for the Session |

CYBERSECURITY IN CONTROL AND SAFETY SYSTEMS 4pxfx

| | |
| --- | --- |
| | Chairs: Dr. Vitaly Promyslov, V.A. Trapeznikov Institute of Control Sciences of Russian Academy of Sciences, Moscow, Russia; Dr. Ludovic Pietre-Cambacedes, EDF, France |
| | Call for Papers for the Session |

RECENT FUZZY LOGIC APPLICATIONS IN MANUFACTURING 88fg5



PRODUCT LIFECYCLE MANAGEMENT AND PRODUCT DESIGN SUPPORT
SYSTEMS 4177x

| | |
| --- | --- |
| | Chairs: Joachim Lentes, Fraunhofer IAO, Stuttgart, Germany; Prof. Maria Pia Fanti, Polytechnic of Bari, Italy; Prof. Walter Ukovich, Università degli Studi di Trieste, Italy |
| | Call for Papers for the Session |

CONTROL OF COMPLEX SYSTEMS UNDER EXTREMAL RANDOM RISKS c8846

| | |
| --- | --- |
| | Chair: Prof. Natalia M. Markovich, V.A. Trapeznikov Institute of Control Sciences of Russian Academy of Sciences, Moscow, Russia |
| | Call for Papers for the Session |

ADVANCED MULTI-CRITERIA APPLICATIONS IN MANUFACTURING
AND LOGISTICS 835fr

| | |
| --- | --- |
| | Chairs: Prof. Lyes Benyoucef, University of Aix-Marseille, Marseille, France; Prof. Farouk Yalaoui, University of Technology of Troyes, Troyes, France |
| | Call for Papers for the Session |

SCHEDULING AND TRANSPORTATION SYSTEMS 13x12

| | |
| --- | --- |
| | Chairs: Prof. Alexander A. Lazarev, V.A. Trapeznikov Institute of Control Sciences of Russian Academy of Sciences, Moscow, Russia; Prof. Frank Werner, Otto-von-Guericke-University, Magdeburg, Germany |
| | Call for Papers for the Session |

OPTIMAL DESIGN OF PRODUCTION AND ASSEMBLY LINES 8a417

| | |
| --- | --- |
| | Chairs: Assistant Prof. Hicham Chehade, University of Technology of Troyes, Troyes, France; Prof. Lionel Amodeo, University of Technology of Troyes, Troyes, France; Prof. Farouk Yalaoui, University of Technology of Troyes, Troyes, France |
| | Call for Papers for the Session |

MULTIMODAL NETWORKS MODELLING AND DESIGN 5rejk

| | |
| --- | --- |
| | Chairs: Assistant Prof. Różewski Przemysław, West Pomeranian University of Technology, Poland; Prof. Zbigniew Banaszak, Warsaw University of Technology, Poland; Prof. Oleg Zaikin, Warsaw School of Computer Science, Poland |
| | Call for Papers for the Session |

ADVANCED INDUSTRIAL ENGINEERING j5ts6



ARTIFICIAL INTELLIGENCE AND MACHINE LEARNING APPROACHES
TO INDUSTRIAL AUTOMATION AND DECISION MAKING kq714



COMPUTER MODELING AND SIMULATION OF COMPLEX TECHNICAL AND
MANUFACTURING SYSTEMS xh7un



ANALYSIS OF SUPPLY AND PRODUCTION SYSTEMS 6r96u

| | |
| --- | --- |
| | Chair: Prof. Michael Georgiadis, University of Western Macedonia, Dept. of Engineering Informatics and Telecommunications, Kozani, Greece; Prof. Chrissoleon T. Papadopoulos, Aristotle University of Thessaloniki, Dept. of Economics, Thessaloniki, Greece; Prof. George Tagaras, Aristotle University of Thessaloniki, Dept. of Mechanical Engineering, Thessaloniki, Greece |
| | Call for Papers for the Session |

INVESTIGATION ON MATERIAL HANDLING IN FLEXIBLE MANUFACTURING
SYSTEMS 39uq5

| | |
| --- | --- |
| | Chairs: Prof. Sari Zaki, Manufacturing Engineering Laboratory of Tlemcen, Algeria; Dr. Ghomri Latéfa, Manufacturing Engineering Laboratory of Tlemcen, Algeria |
| | Call for Papers for the Session |

MAINTENANCE & RELIABILITY 82e5r

| | |
| --- | --- |
| | Chairs: Mohammed Dahane, National School of Engineers of Metz (ENIM), France; Prof. Nidhal Rezg, University of Lorraine, (Udl), France; Prof. Anis Chelbi, University of Tunis, ESSTT, Tunis, Tunisia |
| | Call for Papers for the Session |

MANUFACTURING RESOURCES DESIGN, DEVELOPMENT
AND OPTIMIZATION gxap9

| | |
| --- | --- |
| | Chairs: Prof. Marek Fertsch, Poznan University of Technology, Poland; PhD Eng. Agnieszka Stachowiak, Poznan University of Technology, Poland; PhD Eng. Piotr Cyplik, Poznan School of Logistics, Poland |
| | Call for Papers for the Session |

FORECASTING AND INVENTORY CONTROL 365r7

| | |
| --- | --- |
| | Chairs: Dr. Mohamed Zied Babai, BEM-Bordeaux Management School, France; Prof. Aris A. Syntetos Cardiff University, United Kingdom |
| | Call for Papers for the Session |

DECISION TOOLS FOR ENTERPRISE RESILIENCE nbb3p

| | |
| --- | --- |
| | Chairs: Prof. Raul Poler, Universitat Politècnica de València, Spain; Dr. Andrew C. Lyons, University of Liverpool, UK; r. Luca Canetta, University of Applied Sciences of Southern Switzerland, Switzerland |
| | Call for Papers for the Session |

TOWARDS MODELING, MANAGEMENT, CONTROL OF SENSING AND GREEN
ENTERPRISE AS COMPLEX ADAPTIVE SYSTEM OF SYSTEMS 42x76

| | |
| --- | --- |
| | Chairs: Prof. Dr.Eng. Ioan Dumitrache, University Politehnica of Bucharest, Romania; Prof. Dr.Eng. Aurelian Mihai Stanescu, University Politehnica of Bucharest, Romania; Prof. Dr.Eng. Ricardo Jardim Goncalves, UNINOVA at New of Lisbon, Portugal; Prof. Dr.Eng. Herve Panetto, University of Lorraine, Nancy, France |
| | Call for Papers for the Session |

MANUFACTURING SIMULATION ed139

| | |
| --- | --- |
| | Chairs: PhD Eng. Przemyslaw Korytkowski, West Pomeranian University of Technology in Szczecin, Poland; Prof. Pierre Castagna, IUT de Nantes, France |
| | Call for Papers for the Session |

ENGINEERING AND DELIVERING INDUSTRIAL SERVICES 1234q

| | |
| --- | --- |
| | Chairs: Prof. Paolo Gaiardelli,University of Bergamo, Italy; Assistant Prof. Nicola Saccani, University of Brescia, Italy; Assistant Prof. Filippo Visintin, University of Florence, Italy; PhD Andrea Alghisi, University of Brescia |
| | Call for Papers for the Session |

COMPUTATIONAL METHODS FOR STOCHASTIC INVENTORY CONTROL 1357w



THEORY AND APPLICATIONS OF AHP AND ANP FOR DECISION MAKING
IN MANUFACTURING SYSTEMS 6s4c6

| | |
| --- | --- |
| | Chairs: Prof. Emilio Esposito, University of Naples "Federico II", Italy; Prof. Giuseppe Bruno, University of Naples "Federico II", Italy; Prof. Fabio De Felice, University of Cassino, Italy; Dr. Leandro Pecchia, University of Nottingham, UK, Italy; Dr. Antonella Petrillo, University of Cassino, Italy; Dr. Andrea Genovese, University of Sheffield, UK |
| | Call for Papers for the Session |

BALANCING AND SEQUENCING OF ASSEMBLY AND MACHINING LINES jic46

| | |
| --- | --- |
| | Chairs: Dr. Xavier Delorme, Ecole des Mines de St Etienne, France; Prof. Dr. Alexandre Dolgui, Ecole des Mines de St Etienne, France; Dr. Öncu Hazir, TED University, Turkey |
| | Call for Papers for the Session |

PRODUCTION PLANNING UNDER DEMAND, YIELD AND LEAD TIME
UNCERTAINTIES 86sxp

| | |
| --- | --- |
| | Chairs: Prof. Dr. Alexandre Dolgui, Ecole des Mines de St Etienne, France; Dr. Faicel Hnaien, University of Technology of Troyes, France; Prof. Dr. Mohamed Aly Ould Louly, King Saud University, Kingdom of Saudi Arabia |
| | Call for Papers for the Session |

MANUFACTURING OF THE FUTURE fut13

| | |
| --- | --- |
| | Chairs: Rhythm Suren Wadhwa, Department of Production and Quality Engineering, NTNU, Valgrinda, Norway; Prof. Terje K. Lien, Department of Production and Quality Engineering, NTNU, Valgrinda, Norway; Prof. Lihui Wang, Professor and Chair Sustainable Manufacturing, KTH, Stockholm, Sweden |
| | Call for Papers for the Session |

PROBABILISTIC AND STATISTICAL MODELS IN INDUSTRIAL CONTROL
AND LOGISTICS g6b76

| | |
| --- | --- |
| | Chairs: Prof. Alexander Mandel, V.A.Trapeznikov Institute of Control Sciences, Russia; Prof. Igor Nikiforov, Univ. de Tech. De Troy, France |
| | Call for Papers for the Session |

INDUSTRIAL APPLICATIONS OF ENTERPRISE-RELATED METHODS,
MODELS AND SERVICES qu1qu

| | |
| --- | --- |
| | Chairs: Dr. Dr. Victor Taratukhin, ERCIS, University of Muenster, Germany; Prof. Dr. Axel Winkelmann, University of Wuerzburg, Germany; Prof. Dr. Sergey Gavryushin, Bauman Moscow State Technical University, Russia; Dr. Valery Tarasov, Bauman Moscow State Technical University, Russia; Dr. Lev Vilkov, Prof. Becker GmbH, Germany |
| | Call for Papers for the Session |